Live Webinar
The leader of the cybersecurity team - Chief Information Security Officer (CISO) plays a very important role to lead the security operation and this role is continuously evolving. The CISO can be a leader encompassing physical and technical aspects of organizational security. Additionally, the CISO is expected to manage advanced threats, create security best practices, provide support to fix security breaches and data leakage, establish and operate a secure platform for online business, and many more.
In this webinar, we will discuss:
The holistic cybersecurity approach for enterprise
( vCISO → Cybersecurity Framework → Security Operation )
The evolving role of a Chief Information Security Officer (CISO) and what does this role need?
Experience sharing of vulnerability detection during the daily security operation
What is SecurityScorecard? and Why you need it in your enterprise cybersecurity landscape?
This webinar is delivered by the Expert Systems' Consulting & Application Management Services (C&AMS) Team – our new consulting services unit with focus on Cybersecurity and Enterprise Application Management. We help our customers put the building blocks in place to ensure their business cybersecurity up-to-date, to help them to mitigate risks and become more resilient to cyber-attacks that can align to industry standards and industry peers. We also transform their core business with digital workflows on a single and unified platform which connects the enterprise and modernizes operations to deliver the IT of tomorrow.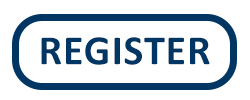 ---
Webinar Details

Date: 30 Apr 2021 (Fri)
Time: 11:00a.m. - 12:00p.m.
Language: Cantonese
Target Audience: CIO, CISO, IT Director, Head of IT, Head of Security,
Information Security Manager & Analyst, IT Manager & Supervisor