Live Webinar
As organizations continue their journey towards cloud transformation and application modernization, they require modern security solutions that are both powerful and easy to operationalize.
VMware delivers advanced protection purpose-built for securing modern workloads to reduce the attack surface and strengthen security posture. The innovative solution combines prioritized vulnerability reporting and foundational workload hardening with industry-leading prevention, detection and response capabilities to protect workloads running in virtualized, private and hybrid cloud environments.
Join this webinar to know more on how it can help your business!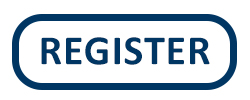 ---
Webinar Details

Date: 22 Apr 2021 (Thu)
Time: 11:00a.m. - 12:00p.m.
Language: Cantonese
Target Audience: IT Managers, Infrastructure Managers, IT Supervisors, Security Analysts and Managers