Live Webinar
As companies transform manual paper processes to digital workflows, some industries have continued to rely on in-person signatures for complicated documents that require detailed guidance. Under pandemic situation, the benefits of enabling a live signing experience as part of a virtual meeting became clear.
The ability to live sign with Adobe Sign in Microsoft Teams revolutionizes the signing experience for both senders and recipients by making secure face-to-face signing a reality without the need for anyone to leave their own desk. With Adobe Sign, senders can fully explain any document or agreement to recipients during a Microsoft Teams video meeting. Recipients can then sign the document live during the virtual meeting with legally binding e-signatures.
In the webinar, demo is included to show you how Adobe Sign in Microsoft Teams secure and personalized your signing experience.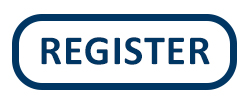 ---
Webinar Details

Date: 18 May 2021 (Tue)
Time: 11:00a.m. - 12:00p.m.
Language: Cantonese
Target Audience: IT Managers, Infrastructure Managers, IT Supervisors